Suspected Forsyth Co. gunman was convicted felon | News
FORSYTH COUNTY, Ga. – The suspected gunman in a deadly shooting in Forsyth County was a convicted felon, the 11Alive Investigators have learned.
Authorities believe 32-year-old Matthew Fields shot his wife, 37-year-old Rebecca Manning, her two children and her father early Wednesday. Fields then died of an apparent self-inflicted gunshot wound, police said.
11Alive Chief Investigator Brendan Keefe has learned that Fields was given many second chances after convictions for burglary and forgery, and for violating the probation he received instead of prison time.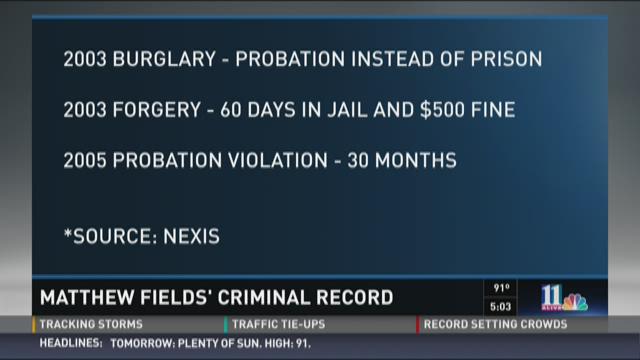 RELATED: Victims identified in Forsyth County shooting
According to a LexisNexis background check, Fields was convicted for a burglary in 2003 and could have been sentenced to a decade in state prison. Instead a Lumpkin County judge released him on "straight probation" for the felony conviction.
Just eight months later, Fields was arrested again in Dawson County for felony forgery. He was sentenced to 60 days in jail and fined $500.
In 2005, Fields was picked up on a probation violation. He was sentenced to 30 months behind bars.
But he got out early, because the very next year, fields violated probation again when he was arrested on multiple charges including leaving the scene of a car accident, obstruction, and failing to give aid.
In the middle of all those Georgia cases, there was also a 2006 arrest in Maryland, but that case was dropped.
As a convicted felon, Fields would not have been allowed to own or use a gun without applying to the Georgia Parole board to get the right reinstated.